Quality Management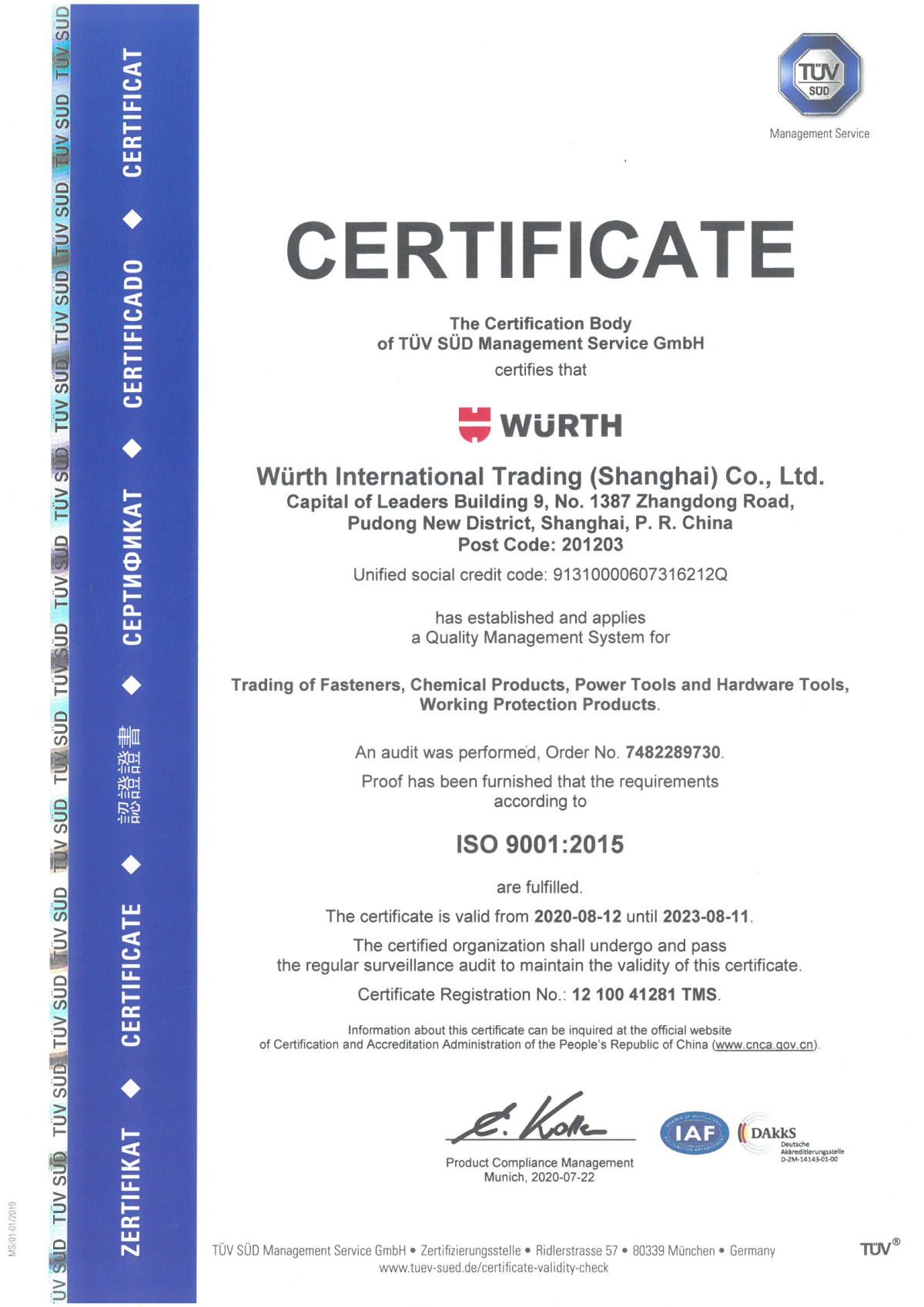 As stated in our company quality policy and what we committed to our customers as well, we understand quality to be awareness for the needs of our customers. Each employee in Würth International Shanghai is obliged to work for meeting the customers wishes and to process their orders reliably every day constantly and consistently.
To assure the high quality of our products we do not accept any compromise at all in the choice of suppliers as well as in the testing, checking and release of Würth products. We strive for the best possible quality in every segment. An in house test laboratory runs as one of the important roles in the Würth worldwide network of quality test competence. Primarily initial samples from Asian suppliers are tested in the laboratory. Samples of procurement by Würth companies are taken from each delivery and checked as to whether they meet up to our high quality standard. And the same service is provided to all Würth group companies as well.
The excellently trained personnel and the laboratory, which is equipped with all important and advanced testers such as tensile test machines, coating layer thickness measuring device, torque test machine, profile projector, metal scope, ensure the required high quality. This secures that only flawless goods are shipped into the Würth supply chain.
We do, of course, know that the quality of processes in our company is of essential meaning for customer's satisfaction. Our quality philosophy refers not only to the product quality, but also to the processes which take place at our company. This is apparent from our quality management system which has been implemented since 2000. This system has met the requirement for the new, process-oriented standard ISO9001:2008 since October 2011.
​ ​